Transmedia is not dead ! And interactive storytelling is growing up all over the word… In Tahiti for instance, at FIFO, a workshop was built up for public and professionnals. Among them, form all over Oceania, Alex Lee, a New-Zeland based producer. He shared with us his views on interactive storytelling, considering that New Zealand is « in the early stages » of its industry and that developping « public awarness » is the priority key to sucess… This is the last step of our polynesian immersion.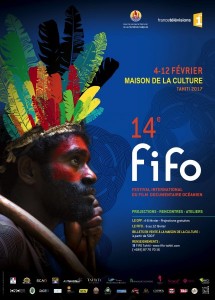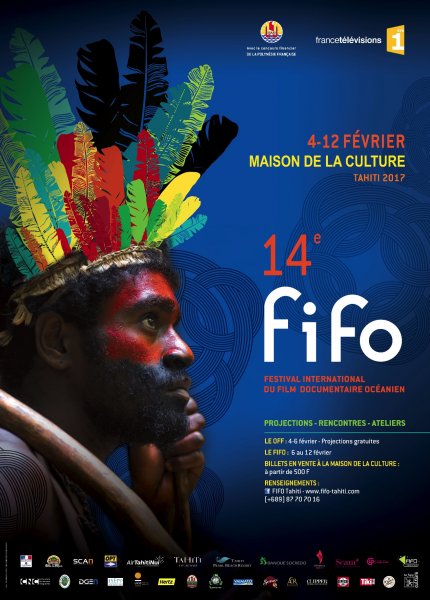 Le Blog documentaire : You organised a workshop on interactive storytelling during several days at FIFO (Tahiti). It was opened to everybody – not only professionnals. Can you tell us what is the end result of these meetings ? Do you feel a strong curiosity about interactive programs ? And an appetite to produce such projects ? 
Alex Lee : The result for the workshop is to introduce the wider public to the way storytelling is changing from traditional formats to using a variety of platforms and mediums to deliver a story to different communities and audiences. The public awareness will help to drive the development of a digital interactive storytelling culture and industry.
The public become excited when they realise they can be in control and participate – there is choice and immediacy.
So, yes, there is a lot of interest once the public beging to understand the power and beauuty of such forms of storytelling. For most, they are only used to either film or TV or print. By bringing to their attention how a story can be delivered in so many different ways so as to attract different types of audiences, it becomes exciting. They begin to appreciate that effective storytelling is key to all communities whether in arts & culture, marketing, social, science, technology, architecture, medicine, education, and within one's community as a well as to foster and archive stories that help to refect our identity.
When they realise such storytelling can be immsersive and deep in experience, it becomes very interesting for them. When they put on their VR Goggles or watch a 360 degree video or interact online with the story, they become captive by the story and then, they become ambassadors for the story or brand.
The public also suddenly begin to understand how they can also be storytellers as a result of the interactivity.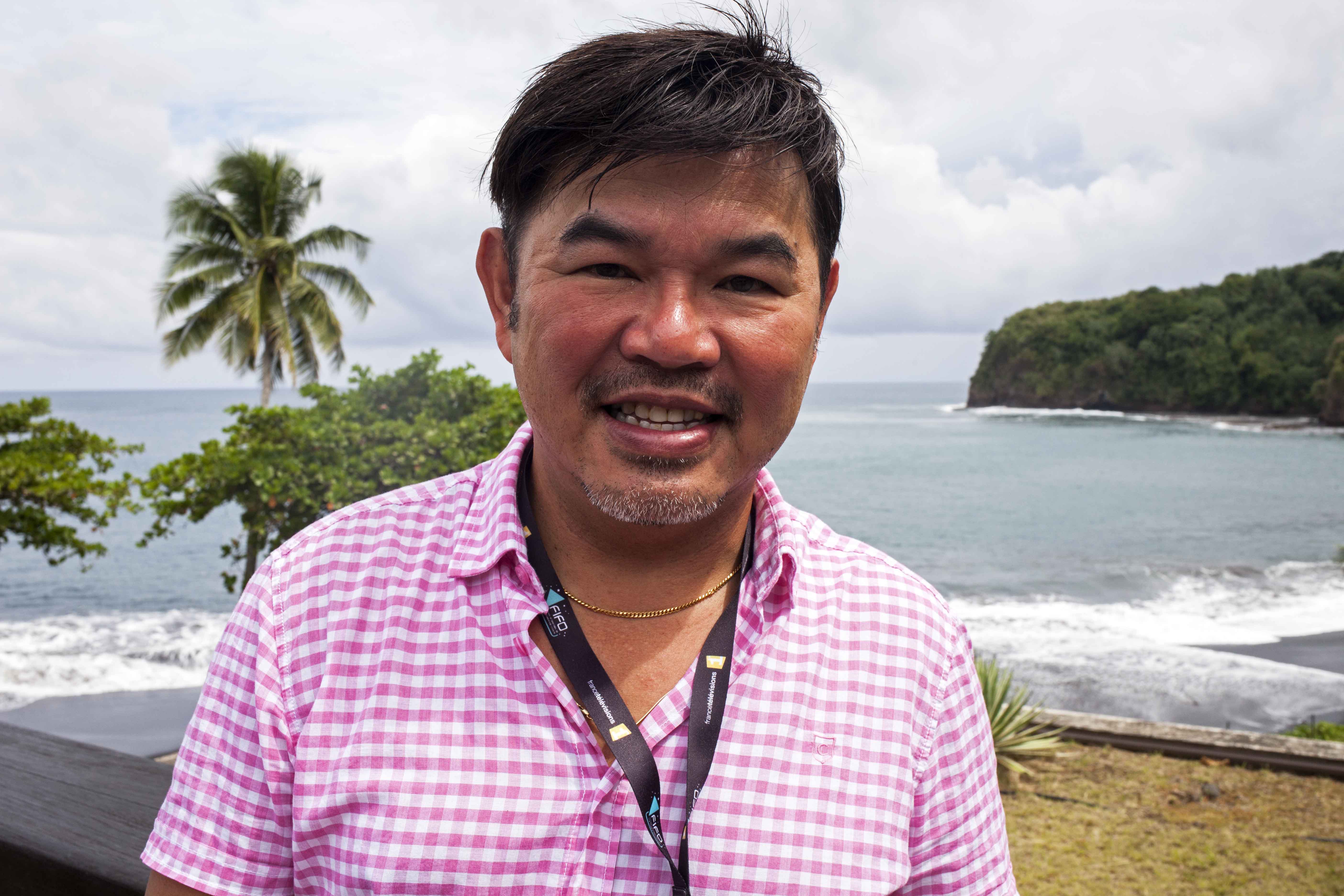 More generally, what is the purpose, what are the goals of your organization Story Edge in Oceania ?
Story Edge Oceania reflects firstly the ideals of Story Edge New Zealand, from where it originated. Story Edge New Zealand was set up to lead the train filmmakers break down barriers between filmmakers and technologists, create collaborations and dialogue and facilitate digital interactive storytelling.
Story Edge Oceania came about because of the collaboration between Doc Edge New Zealand and FIFO. It also fits nicely within PADISA, the Pacific Documentary and Digital Interactive Storytelling Alliance, a new network of festivals and screen agencies in the Pacific region to become a cohesive union and voice for our region in these areas. By being a union, we become noticed and have the ability to jointly advocate for our region.
We like to embark on an education and professional development programme to develop documentary and digital interactive storytelling and projects across the Pacific from students to community to industry
You're working in New Zeland… Can you explain us how things are organised for interactive production in your country ? Is there any public funding for instance ?

New Zealand is in the early stages of its digital interactive storytelling industry. Currently Doc Edge is the national body for documentary but it has since 6 years ago taken a lead in introducing firstly transmedia stotyelling, and now through Story Edge, we are on a staircased programme which not only looks at training collaborations across industries, but also to develop the public awareness through exhibition and following that, the creation of an international market place.
We are supported by both NZ On Air and NZ Film Commission. Both Auckland and Wellington are also focussed in these areas and we are resident in the AR/VR Garage set up by the Auckland Tourism Events Economic Development Agency (ATEED). Both NZ On Air and NZ Film Commission have funding streams for digital interactive projects. Most of our broadcasters and media companies have also a digital strand.
How much is the average budget for an interactive documentary in New Zealand ? And can you quote some remarkable pieces in our country (or in Australia) ?

There is no average budget, but ranges from NZD $ 150 to 500 K easily depending on the projects. Among the projects we can notice : Poi 360 – The Heartbeat of a nation, I spy with my 5 eyes, Coconet – a website set up by a NZ company, Christchurch Dilemmas, Sharks in the Park and Augmentia  – two apps from a NZ gaming company using AR.
Is it easy for people from media, technology, internet, gaming, etc. to work together in New Zealand (or Australia) ? Are they speaking the same language ?
The problem with the different skills and industries is that they, more often than not, work in silos. This means they work without knowledge and understanding of each other. As a result, they also develop their own language which means there is often hesitation to collaborate, culture shock and language difficulties.
Yet, when you break it down and get them to work together in a sandbox or hackathon, they realise and understand the synergies and similarities between them.
Which king of interactive programs is emerging today in Oceania ? And what about interactive documentary ? Is this « genre » more powerful than others ?
In Oceania, tourism, arts & culture are the easiest areas for interactive programs to be developed and consumed. Armchair tourism that is immersive makes it easy for people thinking about travelling to the region but wanted to experience something smaller first – a dip of the toe in the pool.
This is essentially marketing, and therefore, this can be used in all brand marketing.
Interactive documentary will not replace traditional documnetary but it augments it. It allows us to create new products to engage new audiences and demographics. It is the way of the future.
Immersive storytellign can create deep empathy, and therefore, the use of this in telling stories of war and/or conflict or where there is social injustice, allows us to immerse the audience into the story and allow them to feel, react and consequently, act and advocate.
Ce diaporama nécessite JavaScript.
What kind of audience exist in New Zealand ? And where do you go to catch it ?
Documentary audiences tend to be well-travelled and educated women aged between 20-40. Often, they are socially aware and concerned about the issues of today. There is a further market of older audiences that tend to be those who were active politically and socially in their younger days – protesting the Vietnam War, apartheid, women's rights, gay rights, etc. They were trendsetters and movers and shakers. Many still hold decision making roles in business, public organisations and communities.
They are attracted to festvals and gatherings where they can build communities and engage in dialogue.
The younger generation tend to like their devices and therefore consume content that way. They are also attracted by big items like global warming, fake news, immigration. To engage with them, their devices become important as is technology. They also like going to events.
Do you think it is today over to make thnigs for laptops ? What's the weight of smartphones in your thoughts about interactive storytelling ?
Creating content for the internet is not difficult. The issue is to create quality content that provide a deeper engagement. Often content makers approach the internet by wanting to create a website and deliver trailers after a film has been made rather than to adopt a "Digital/All Platforms approach" so that content and collaborations are devised at the very beginning and now as an after thought.
Smartphones are the most easily available device and most easily connectable. It is available to everyone to use in the public, in private as an individual and shared. Therefore, it is important to devise content for smartphones. This requires a different mindset as to what is suitable and what can be devised. Easy questions become harder for example thinking about screen shot size – you would not want to have everything shot from a distance making it hard to create an attachment with the subject or scene but at the same time, if the smartphone is cast to a larger screen, overuse of ECUs [extreme closeups, NDLR] will not work either.
Do you think international coproduction is the only way to produce ambitious interactive programs, specially for you in NZ ? And is it compulsory for you to work with TV channels ?
While we have some funding in New Zealand, to achieve the scale and quality of the work being done by ARTE and the National Film Board of Canada, we need to explore international coproductions, Having it on multiple devices allow us to traverse beyond national cultural paradigms to deliver content that is universal storytelling.
It is not compulsory for us to work with TV channels. In New Zealand, content is being developed and delivered by new aggregators – in NZ, we are looking to NZME for example – and most content/media conglomerates are seeking to expand digitally. There is a return by radio from being solely audio to being "radio with pictures". Everyone is seeking to build audiences and ensure that any funding has a longer shelf life and wider demographics.
What are your main guidelines in interactive storytelling ? What are your models and what are you seeking with such works ?
When I talk to people about interactive storytelling, I remind them of these guidelines :
Digital First
Dream Big – There are no barriers
Collaborate, collaborate, collaborate
Consider audiences as collaborators
What is the journey/experience for the audiences?
Models which I consider when demonstrating interactive storytelling are : Do Not Track, Bear 71, Gaza/Sderot, Camp Sidra, Fort McMoney, Allumette, Notes on Blindness, Ewa, 6 x 9, Dear Angelica, Collisions.